Due to the recent provincial lock down starting April 8, 2021, we are asking our customers to please refrain from entering the office. To keep our customers and staff safe we have made the decision to do curbside drop off and pickup by appointment only. When dropping off your vehicle please ensure your keys are in the envelopes provided and put inside the mail slot on the side door. When possible, we are asking customers to drop off their vehicles the night before their appointment so they can be properly sanitized. There are a few options for picking up your vehicle after servicing. You can call the shop at 705-946-5110 and make your payment over the phone or ring the bell outside of the office door and a staff member will be out to help you. Thank you for your continued support and cooperation during this difficult time.
Welcome to John Caruso's
Team Automotive Repair Centre Inc.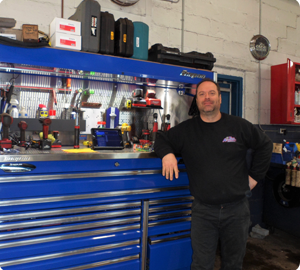 Welcome to our website. We look forward to being able to assist you with maintenance of your vehicle. At John Caruso's Team Automotive Repair Centre Inc. our customers happiness and safety is our top priority.
John Caruso's Team Automotive Repair Centre Inc. has been serving the Sault Ste. Marie area for over 20 years and wants to earn your business. Our loyal customers love our personalized treatment; it keeps them coming back each time a new issue arises. Our customers are like our family.
Please feel free to browse our entire site. You'll be sure to find what you are looking for. If not, give us a call and we'll talk pricing, at 705-946-5110.
Click on the "Talk Now" button to contact us immediately via telephone or click on the "Live Help" button to chat with our online receptionist. Our receptionist is standing by Monday to Friday from 9 AM to 8 PM (EST). For hours of operations, Monday-Friday: 8:00am-5:00pm, Saturday by appointment.
Financing available O.A.C - visit https://advantagewon.com for more details!